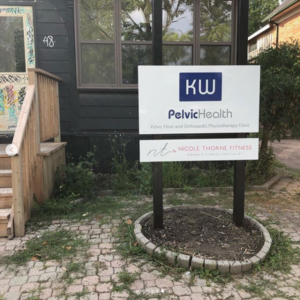 We recently took possession of a new property in uptown Waterloo on Laurel Street. The goal is that we will be opening it up this October, but we're going to be doing a fair amount of renovations inside and out before that happens!
We've been looking for a while to find a space that we could progress women from physio type exercises to more functional strength exercises. It was important to have room for all of this, as well as having good parking options! The building we now have will have spacious and bright treatment rooms, better group areas, and a full top floor gym!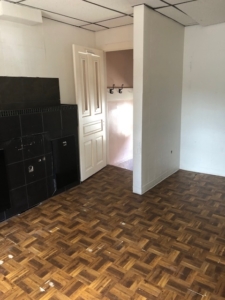 With a full gym, we'll be able to do group core repair classes, and other group lessons. We'll be able to do more functional training and run gait assessments with women with incontinence and prolapse and see what they actually look like while doing the activity that gives them trouble. This will give us so much more insight into the smaller details of what's going on in every patient's life.
Our renovations are going to cover everything from the walls, to the floor, to bathroom work and cosmetic external changes! We are so excited to see how this property transforms into the perfect space for our physiotherapy work. As we get closer to the opening, look out for more details about how this space will help you! We'd love to show you around and have a conversations about what your needs are. For more information about what we can help you with, send us an email, or give us a call at (519) 743-4355.