At KW Pelvic Health, our mission is to provide thorough and compassionate care to help our clients lead an active lifestyle.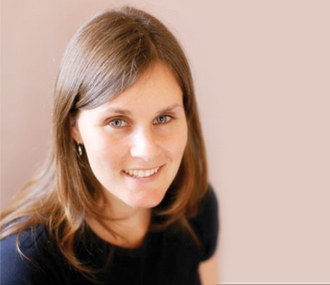 Quality Care from a Compassionate Professional
Meet Beth Albert DPT, B.Kin, FCAMPT, CAFCI Beth is a registered Physiotherapist, having achieved her Doctorate in Physical Therapy at Franklin Pierce University…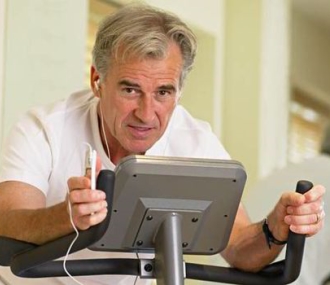 Do I need to see a pelvic health physiotherapist?
Pelvic floor physiotherapy can be used as a non-invasive form of treatment for pelvic pain and incontinence and it is also for men, not just for women…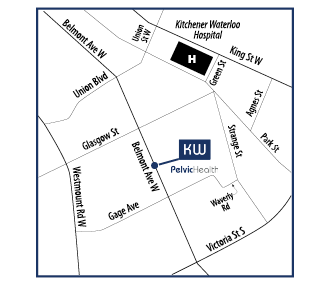 Visit our professional clinics in Kitchener, Ontario
Located at 4 locations in Kitchener-Waterloo; SOS Physiotherapy Belmont, SOS Physiotherapy UW, and SOS Elmira…
Is pelvic floor physiotherapy appropriate for me?
Pelvic floor physiotherapy treats the following conditions:
Urinary frequency and incontinence associated with pregnancy, prostatectomies, menopause and hormonal changes
Persistent pelvic pain
Generalized and localized vulvodynia
Dyspaneuria (painful intercourse)
Painful bladder syndrome
Chronic prostatitis (class 3B)
Pain associated with endometriosis
Pain associated with dysmenhorea
Hip, low back and sacroiliac joint pain that has not responded to traditional care
These symptoms are not normal:
Urinary and/or fecal leakage with coughing, sneezing, laughing and exercise
Uncontrollable urinary and fecal urges
The need to urinate more than 10x a day
Maintaining a rectus diastasis more than 3 months post partum
Having pain with intercouse
Pain and/or pressure in the pelvic region
When to seek help:
If you suffer from any of the symptoms or conditions above, you may be a good candidate for pelvic floor physiotherapy
If you have any questions, please contact the clinic.