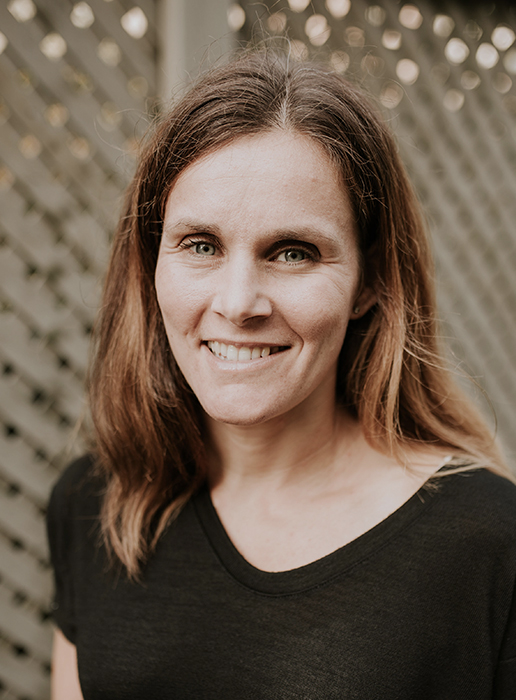 Beth Albert Halford
DPT, B.Kin, FCAMPT, CAFCI
Learn More
Beth is a registered Physiotherapist, having achieved her Doctorate in Physical Therapy at Franklin Pierce University in New Hampshire and her Kinesiology degree from McMaster University. Beth focuses her practice on pelvic floor, orthopedic and pediatric physiotherapy.
In order to provide her patients with the best care possible, she has taken advanced courses in manual therapy, acupuncture, McKenzie and pelvic floor dysfunction. Beth is also a registered yoga instructor.
Beth's interest in pelvic health began after giving birth to her daughter and undergoing pelvic floor physiotherapy herself. She began KW Pelvic Health as a response to her desire to help others maintain their active lifestyles while finding solutions to their pelvic health challenges.
In addition to practicing yoga, Beth enjoys many sports. A former captain of the McMaster University women's swimming team, she remains an avid swimmer. She also enjoys running and cycling. She competes in long distance triathlons and running, having qualified for the Boston marathon 3x (2015, 2016, 2019) and the Ironman 70.3 World Championships (2014, 2018, 2020). She has also completed multiple Ironmans with a personal best 3rd place finish at Ironman Mont Tremblant in 2019. Beth loves being active and is the proud mother to a young daughter and son.
If a pelvic floor challenge is keeping you from enjoying life, call KW Pelvic Health today. Stop coping. Start healing.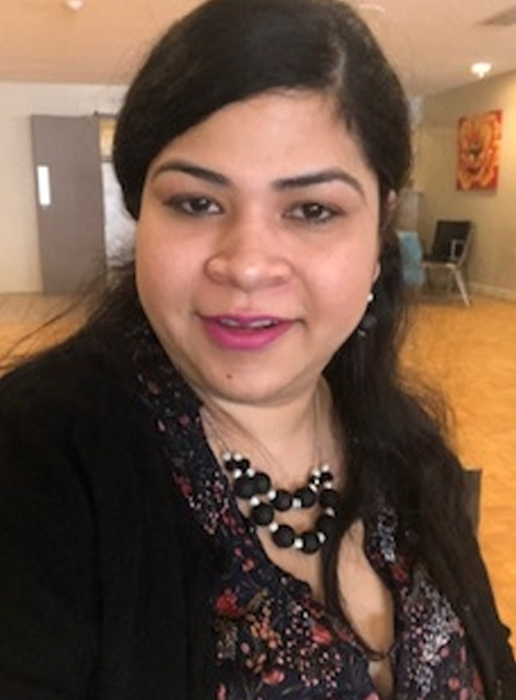 Chandni Chadha
Physiotherapist, PT, Pelvic Health Physiotherapist
Learn More
Chandni received her Bachelor degree in Physiotherapy in India, and her Master degree in Health and Rehabilitation from the University of Western Ontario. She has vast knowledge of therapeutic exercises and pain management skills emerging from her experience in handling clients with various ailments. Chandni has a special interest in physiotherapy treatment for pelvic health, musculoskeletal, sports and neurological problems.
While attending UWO, Chandni was a teaching assistant in the Physical Therapy program. She has also done research in orthopedics and long term care.
Chandni's interest in Pelvic health emerged after hearing stories from friends who developed pelvic health dysfunctions after pregnancy. Chandni was fascinated by the ways beyond which a pelvic health physiotherapist can do a lot more to correct pelvic health dysfunction than just Kegel exercises.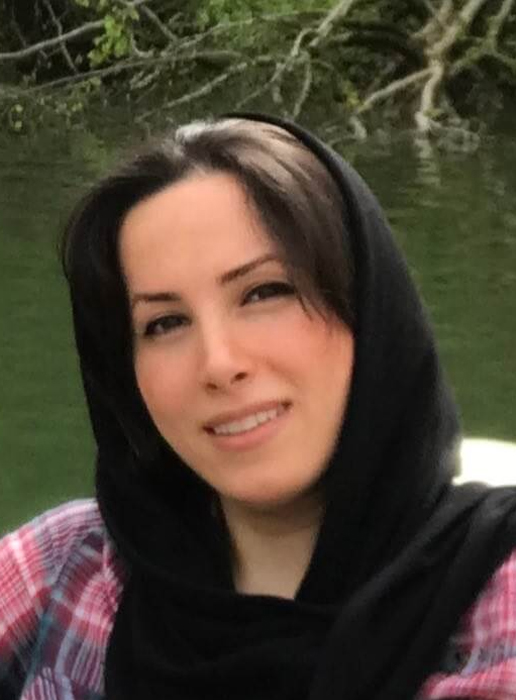 Soodeh Amjadi
Physiotherapist
Learn More
Soodeh Amjadi graduated from Shahid Beheshti University in 2001 with a Bachelor degree in Physiotherapy. For the next 10 years, she worked as a Cardiac Rehabilitation Physiotherapist in a hospital setting, treating both inpatient and outpatient cases. During this time she was able to collaborate with some of the surgeons in doing research on the effects of exercise therapy for different cardiac problems. Treating patients in an outpatient, hospital setting has broadened Soodeh's knowledge to a variety of different fields including orthopedics, neurology, sports injuries, pediatrics, motor vehicle accidents, geriatrics, and healing and wound management.
Over the years, Soodeh has developed a passion for treating different pelvic dysfunctions in both male and female patients. She decided to become a specialist in this particular field and has since completed the necessary courses to become a Pelvic Physiotherapist. Her extensive orthopedic and pelvic health training in combination with her vast clinical experience offers a unique approach for individuals dealing with pelvic dysfunctions including incontinency, prolapse, and pregnancy issues, just to name a few.
Soodeh is committed to providing the highest quality of care to her patients by integrating evidence-based practice along with her clinical experience. She believes in implementing highly individualized treatment plans and relies heavily on manual therapy, exercise prescription and patient education. She values the importance of continuing education and her future plans include taking additional advanced courses to serve the KW community in the best way possible.
In her spare time, Soodeh enjoys reading, running, and spending time with her family and friends.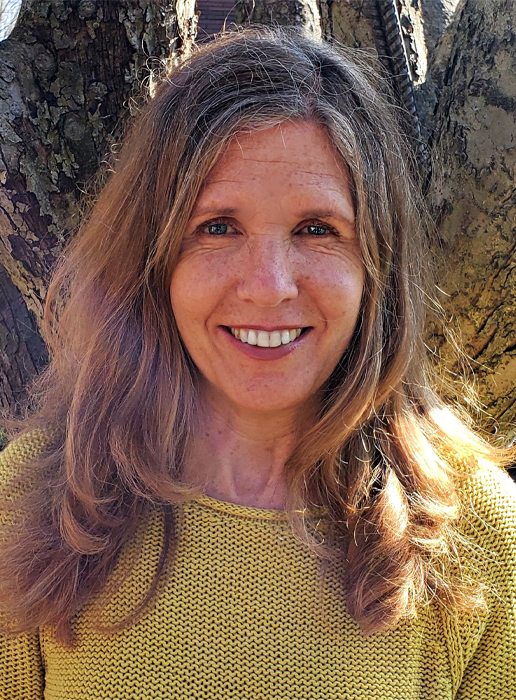 Stacy Foote
BASc Nutrition, MScPT, Pelvic Health Physiotherapist
Learn More
Stacy is a registered physiotherapist. She graduated with a Master's degree in Physical Therapy from the University of Toronto in 2010.
Stacy is passionate about providing pelvic health physiotherapy and has earned seven pelvic health certificates plus several other courses including Mackenzie and Acupuncture.
For Stacy, physiotherapy is about hearing your story, what brings you to physio, and using her specialized knowledge and skills, and a very healthy dash of life experience and compassion, to develop a care plan WITH you so that you can achieve your health-related goals.
Since recovering from a neurological condition Stacy is looking forward to slowly getting back into running, resistance training and the gym. She also enjoys hikes and the movies with her husband, spending time with family & her two older kids (the youngest is off to college this year), walks with friends and girls' night out, daily meditation, our pets & a good book.
If a pelvic floor challenge is keeping you from enjoying life, call KW Pelvic Health today. Stop coping. Start healing.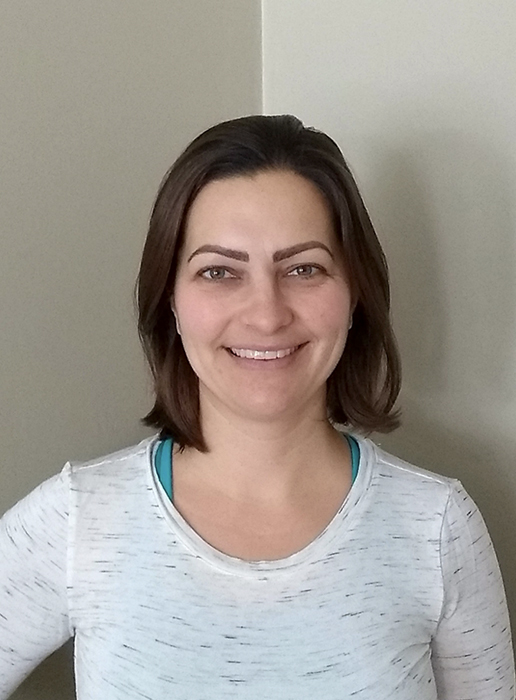 Natalie Fisk
PTA and Personal Trainer
Learn More
Natalie is a Certified Personal Trainer, fitness instructor and Core Confidence Specialist. She is a graduate of the University of Guelph with a BASc. Nutrition. Natalie is a PTA for the Core Strong Group Physiotherapy Program leading the Mom and Baby Classes. In addition to her work at KW Pelvic Health, Natalie is a personal trainer for Nicole Thorne Fitness and teaches group fitness for Buff Mom. She is passionate about helping women get active and stay active while reaching their fitness goals. As a mother of two young children, she has first hand experience of the changes women go through during pregnancy and labour and the impact they have on the core and pelvic floor. She is thrilled to have the opportunity to teach women the importance of training their bodies appropriately and safely and how to recover their core strength.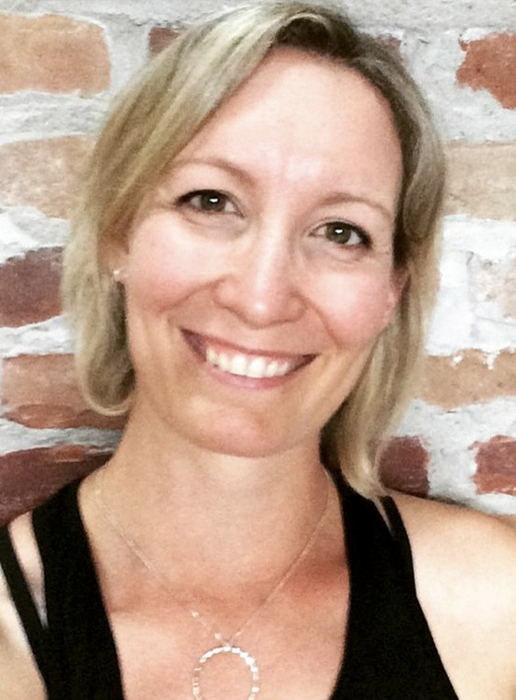 Sarah DePoray
PTA and Yoga Teacher
Learn More
Sarah is a certified Pranalife yoga instructor, specialized in Prenatal Yoga, Postnatal Yoga, and Yoga for Pelvic Health. She is the PTA for the Core Strong Group Physiotherapy All Ages All Bodies class. After being a stay-at-home mom for nearly a decade, she pursued her dream job of teaching yoga and working with women throughout the female reproductive journey, from menstruation to menopause. She is currently pursuing her MA in Anthropology at the University of Waterloo. Sarah teaches one on one yoga sessions and is the founder and creator of Reclaim Your Evolving Body ™. For more information on Sarah's services please visit her website: www.sarahdeporay.com.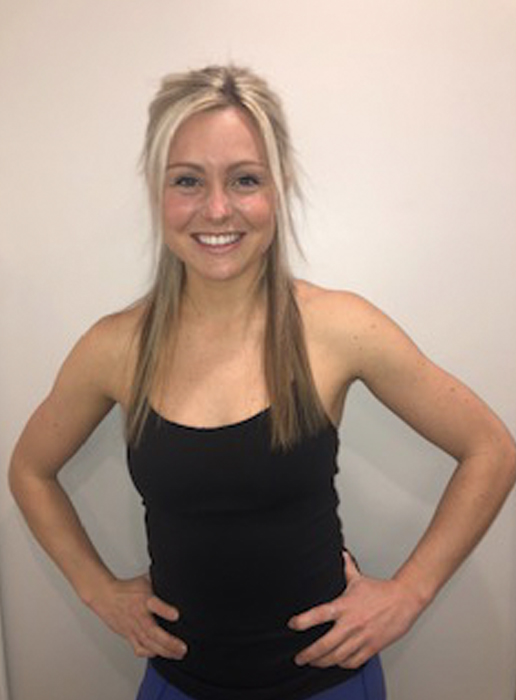 Kylie Sullivan
PTA; MScKin, BKin, Exercise Physiologist
Learn More
Kylie is a Certified Exercise Physiologist and Core Confidence Specialist.  Kylie recently completed her Masters degree in Kinesiology, where she devoted her studies to exercise physiology and nutrition. Prior to that, she received her B.Sc in Exercise Science, and also competed at Division 1 NCAA level in women's lacrosse. Kylie's passion for fitness was cultivated at a young age through her dedication to becoming the best athlete she could be. Her enthusiasm and love for fitness continued to flourish throughout her education, as she learned how impactful physical activity can be.
Now working as an exercise specialist, she specializes in delivering exercise programs to healthy and clinical populations. Kylie is a strong believer that exercise is medicine and aspires to continue to promote this message at KW Pelvic Health.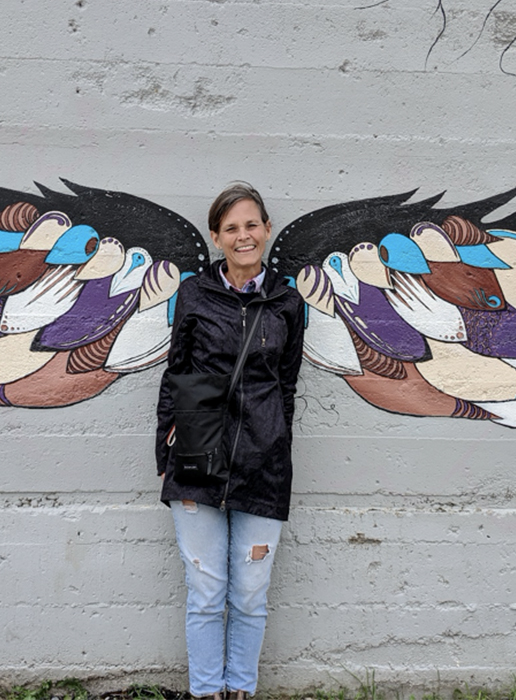 Penelope (Penny) Harris
Administrative Assistant
Learn More
Penny is very excited to be apart of KW Pelvic Health! You'll find her providing a warm welcome to clients. Penny graduated from Sheridan College with a degree in Travel and Tourism. She spent 17 years in the airline industry with Wardair, Canadian Airlines and Air Canada working in the customer service and client care including; reservations and special services assisting young travelers and customers with special needs. Additionally, she has worked in several charitable volunteer roles benefiting special needs and social interests including the therapeutic horseback riding program at Pride Stables, cancer, diabetes and local community programs such as Food for Thought. Penny also spent a period of time as an assistant to an immigration physician team for new Canadians. Penny is inspired by spending time watching her daughter horseback ride. Penny shares a great passion for food, the outdoors and spending time with her husband, their 3 children, their family pets and families at their cottage and travelling to new destinations.