Open to ALL residents of Ontario
The Core Strong Group Physiotherapy live online program is a physiotherapist/physiotherapist (PTA) led progressive therapeutic exercise program.  It is the same program that is delivered in person but from the comfort of your own open.  The program is held over zoom medical in a small participant setting.  
The program was designed for people who are having mild pelvic floor issues such as mild incontinence, prolapse and pain.  The first 6 weeks is a progression of deep core (pelvic floor, transverse abdominis and hip/pelvis exercises that includes stretching, strengthening and breathing that has been created by Beth Halford, PT.  It's more "physio" then a workout.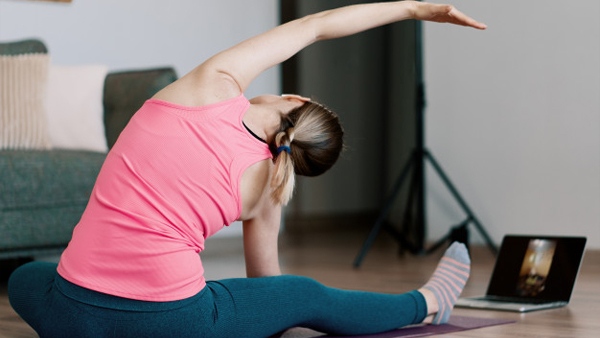 The second 6 weeks is teaching how to implement what you have learned into more "typical" exercises you would do at the gym.  After each session, you will have access to online videos that are condensed versions of the class (5-15 min) that you can do at home (like a home exercise program when you do physio).  You will have unlimited access to these videos.  We are limiting each class to 6-8 people and it is considered group physiotherapy if certain criteria are met.  The classes are led by PT or PTA's that are trained in the program.  
Type: Small Group Physiotherapy
Participants: 6-8 per class
Duration: Two– 6 Week Sessions
Next session:  Tuesdays at 6pm Core Strong 2 October 6-November 10th
Phase 1
6 Weeks

Progressive Learning

Strength Building

Online Home Video Program
Phase 2
Gym Exercises

Core Engagement

Workout Scaling

Online Home Video Program